Published on
What we learned talking to 100 PMs, Designers, and User Researchers
Authors

Name

Name

Co-founder

Name

Name

Co-founder
It all started over a basket of chips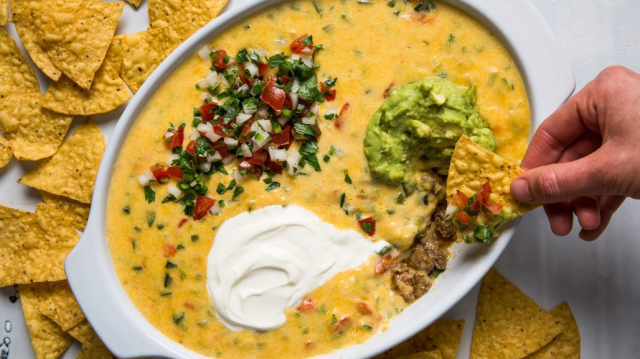 This isn't a food blog, but we do love queso.
After our third basket of chips 'n queso, we started discussing new product ideas - as Product Managers often do 🤓 . We realized that we were both struck by part of our shared experiences at Amplitude: how hard it was to talk to customers, stay on top of the conversations, and organize the learnings from the calls. Whether we were running betas, collecting design feedback, or conducting problem discovery, we spent hours manually organizing ourselves in spreadsheets. We never found a good solution for recalling the information and, most importantly, sharing the insights across the company, despite it being such a big part of our jobs as PMs.
'What were other teams doing?' 'Why wasn't there a solution?' we wondered. 'We couldn't be the only ones, right?'
Fast-forward four months and over 100 conversations with B2B PMs, Designers, User Researchers, Product Marketing Managers, and Ops Managers. We're here to share some of the trends we observed.
Customer discovery is a team sport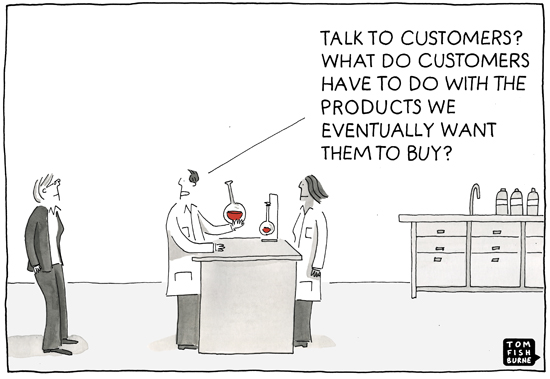 At B2B companies, large accounts often have a relationship owner in the form of a Customer Success Manager (CSM) or Account Manager (AM). Talking to customers wasn't usually a problem at small startups, given the limited number of customers. There's a lot of trust in these small organizations, and the PMs tend to know all the AMs and CSMs, so it's easy to ask for customer introductions or simply reach out directly.
As a company scales, the process breaks as the responsibilities pile on and the customer list grows. The team gets so big that people don't know who owns what account without having to look it up in the GTM CRM. We saw PMs asking for posting spreadsheets or lists of customers on Slack channels, asking account owners for intros or approval that it's ok to reach out to an account. This back and forth can take multiple days or longer, often delaying the workstream, and making it hard to fit customer discovery into a typical sprint.
This grows into a significant drain on the CSMs and AMs as they field many more inbound, ad-hoc requests from the product org to "talk to customers" alongside their own growing book of business. A few companies we talked to went so far that it's one of the reasons why they created roles like Customer Success Operations Managers to handle the load and funnel the requests.
Another problem we saw in scaling companies is "communication collision." Communication collision is when it's too easy to reach out to the same customer repeatedly or for multiple product teams to reach out to the same customer without the other one knowing. We saw this problem emerge when there were at least 4 PMs, which is when some organizations hire their first User Researcher. Later, when the team is larger, they hire User Research Coordinators or Product Operations Managers to help orchestrate the conversations.
While in some cases, this process can be circumvented by reaching out to customers that don't have a dedicated relationship owner, the reality is that customer discovery is a team sport. The best processes are ones that think about customer discovery from the customer's perspective, the PD team, and the relationship owner.
Transparency creates opportunity
The conversations between PD and the customer aren't just valuable to inform product prioritization decisions; they're also insightful for GTM team members. For example, AMs can use the information to more effectively nurture their customers and navigate them through contract renewals and upsells of new products. In addition, CSMs can learn about challenges affecting product adoption and schedule training to proactively mitigate churn risk.
The hard part was creating visibility into each conversation and generalizing themes across them. We saw a lot of creativity here, from posting research artifacts onto interactive canvases like Miro boards, creating general-purpose Slack channels for customer notes, and even scheduling recurring "customer feedback" meetings to go over learnings from the previous time period. Ultimately, a culture of transparency and learning enables companies to turn their size into an asset and take advantage of the breadth of customer touchpoints they have as an organization.
Not all customer feedback is created equal
Your B2B product strategy must rigorously answer these 3 questions:
1) What customer segments are we targeting?
2) What differentiation will we create for them?
3) How will we reach these customers?
—Shreyas Doshi (@shreyas)
April 19, 2021
Companies like Asana, Notion and Airtable described how their customer discovery process is evolving as their businesses graduate from purely bottoms-up sales to include focused enterprise sales as a big part of their strategy. So, in the same way that GTM shifts how and to whom they sell towards enterprise segments, PD needs to prioritize the most urgent and vital problems of enterprise customer segments.
To understand what those priorities should be, PD works with GTM to talk to specific customers, but frequently the customers that a PD team was talking to weren't the kinds of customers GTM was trying to sell to. Because it is so difficult to get on the phone with the right customers, product teams would often go back to the accounts they had a preexisting relationship with, regardless of their fit with the overall product strategy! As a result, it wasn't uncommon to hear of a misalignment between the feedback GTM was hearing on the ground and the problems PD was prioritizing. This left many of the functional leaders we spoke with feeling like they were leaving tons of opportunity on the table, and had an "OK" understanding of what ultimately mattered to the companies they were trying to grow with.
Structured customer discovery has compounding effects
A structured and organized customer discovery process pays dividends well beyond the research period. The learnings, if organized, can help accelerate the onboarding of new hires and get new employees to "decision-making-ability" quickly. While the recent reset in the public markets and the economic downturn have companies re-evaluating their hiring plans, onboarding new team members is always top-of-mind for hiring managers. In fact, scaling the organization was consistently a top priority with the functional leaders we spoke with. One of the biggest challenges is ramping new hires quickly in their understanding of the customer. The fact that the context from customer conversations lives all over the place makes that particularly difficult.
At Useful, we're on a mission to make it easier for B2B product teams to talk to their customers, build closer relationships, and extract insights from the conversations. If some of the learnings shared here resonate with you, or others in your network, take a look at our careers page or send us a note careers@useful.app - we can't wait to hear from you!
---
Image sources: Chips and queso, Comic